Meet The Team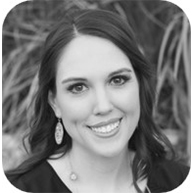 Dr. Maureen R. Libby
A native Floridian, Dr. Libby traveled the world before settling in Texas. She received an undergraduate degree in nutrition from the University of Florida in Gainesville. She continued her studies at the University of Florida, receiving her Doctor of Medical Dentistry (DMD) degree, graduating in 2009.
Following dental school, Dr. Libby completed a General Practice Residency at Northwestern Memorial Hospital in Chicago. There she received training in anesthesia, endodontics, oral surgery, periodontics, prosthodontics, and implant dentistry. It was here that she found a passion for working with cancer patients and decided to pursue more oncology training. She completed an Oral Oncology Fellowship at Northwestern where she learned to care for cancer patients before, during, and after radiation and chemotherapy. She has specialized training in oral reconstruction after surgical resection or trauma.
Dr. Libby received a postgraduate degree in prosthodontics from the Texas A&M University Baylor College of Dentistry in Dallas, graduating 2014. Prosthodontics is a dental specialty relating to the replacement of missing teeth or jaw structures with bridges, dentures, implants, or other artificial devices.
Dr. Libby has conducted research in the area of cleft lip and palate. She has completed a national internet-based medical and dental needs assessment survey of adults with cleft lip and/or palate, the results of which have been presented at multiple national conferences with great response. She lectures at the Baylor College of Dentistry & University of Texas at Dallas on Caring for Oncology Patients and Development of the Face and Palate. She is a member of the American Dental Association, Texas Dental Society, Academy of Osseointegration, & American College of Prosthodontists.